ECOS NOMINATED FOR THE WORLD'S MOST IMPORTANT ENVIRONMENTAL AWARD "ENERGY GLOBE 2020"!
This year, you can also vote for a finalist. Join in, win great prizes and vote for the 10-time world champion ECOS!
For all participants, the Energy Globe has a competition with great prizes:
1 weekend with an e-car
10 wooden wrist watches
Thank you for your votes!
Energy Globe Austria - ECOS
Company manager and head of development Thilo Sommerauer at the RECORD biomass boiler ECOS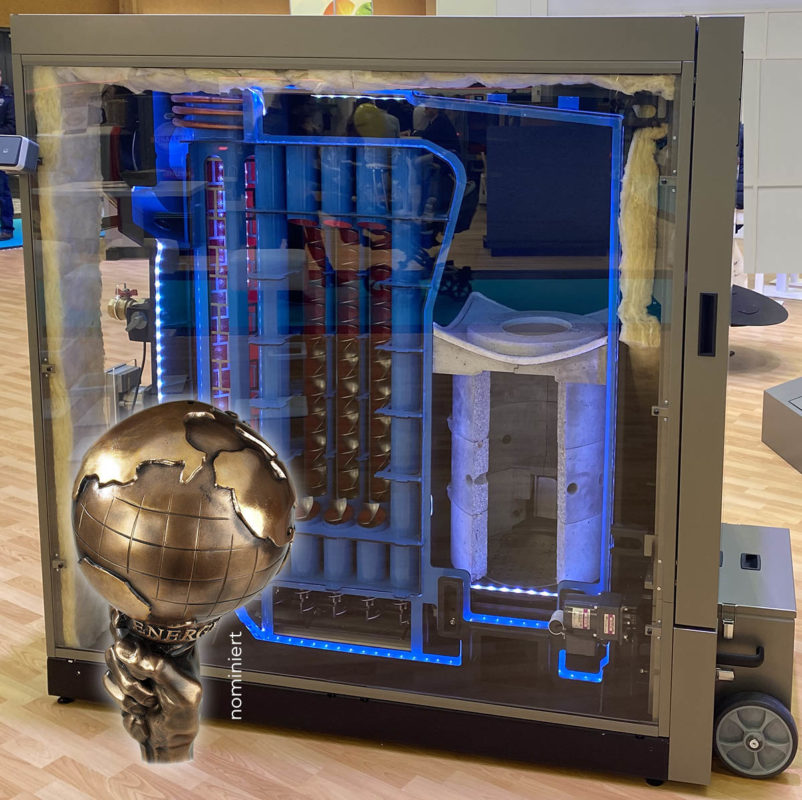 Most efficient hybrid biomass heating system (non-condensing).
98% efficiency at 70 kW conventional nominal load with pellets.